No Comments
Huawei Mate S & G8, Unveiled in a Spectacular Event, in Pakistan |
November 4, 2015
Huawei unveiled its magnificent flagship smart phones, Mate S and G8, at an auspicious event, held at the Royal Palm, Lahore. The mega event was attended by famous celebrities, media personalities, fashion icons and technology world leaders. Anouhsey, a well known VJ and host along with the handsome Faizan ul Haq hosted the Red Carpet of the event. They welcomed the guests pleasantly and asked their reviews about the spectacular night. The lovely cast of the blockbuster film, Jawani Phir Nahi Ani, Ayesha Khan. Humayun Saeed, Ahmed Ali Butt, also adorned the event with their presence.
The Mate S launch ceremony was also honored with the presence of tycoons such as CEO Airlink, Mr. Moazzam Paracha, Muzzaffar Paracha, M& P CFO, Munaf, Xulfi, Maria B, Porches owner Abuzar Bukhari, Tricon village owner Asif Kamal and Farhan Masood CEO of Solotech.
The event was opened with an insightful presentation which highlighted the success journey of Huawei in 2015, the milestones this brand achieved on various platforms. The presentation was given by Huawei's honorable CEO, Mr Aragon Meng.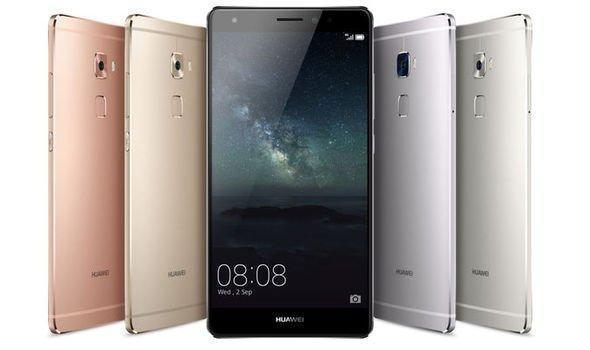 The dazzling stage of the event was hosted by the popular actor and model Ali Safina and his beautiful wife, Hira Tareen. A sensational dance performance was given by Ahmed Ali Butt with Humayun Saeed on their recent films song. Sara Haider, who is an uprising star in the music industry, also mesmerized the audience with her sweet and heartwarming voice.
Heartthrob of the fashion world, fashion designer Ali Xeeshan, glorified the ramp with models flaunting his latest fabulous collection. Uzair Jaswal and Nabeel Shaukat, cast the spell of their voices along with the models on the runway. Mr. Rahat Fateh Ali Khan, the music legend, later created magic with his enchanting voice and left the audience spellbound.
An Experience Zone was also set up, which gave the guests a chance to experience the stars of the event smart phones, Mate S and G8. Ali Xeeshan matchless sense of style was radiated through the Selfie booth and a stunning Huawei Graffiti Design was also underway during the ceremony.
Mr. Waqar Ali Khan, a sizzling model along with Huawei's Marketing Country Mr. Fraz M Khan, quite well briefed the audience about the exciting features, which Mate S and G8, have to offer.
The main highlight of the event was the "Power of Touch". The modern technological wonder has glorified the tech world and opened new dimensions. Mr. Shawn, who is now leading the devices division of Huawei in Pakistan said, "We have now, officially, introduced our premium smart phone, Mate S in Pakistan. This magnificent device is an excellent prodigy of Huawei, which exhibits our R&D team's expertise and ultimate finesse," He further said, "The flourishing
technology market of Pakistan is indeed very fertile and holds promising growth prospects which is why, we are quite hopeful that Mate S will receive an overwhelming response in Pakistan, making Huawei, the best-selling brand of the region."
(65)